Cobots Market Report (2020 to 2027) – COVID-19 Impact and Recovery – Report Emergen Research | Market Trend- Growing demand for cobots in the wake of COVID-19 pandemic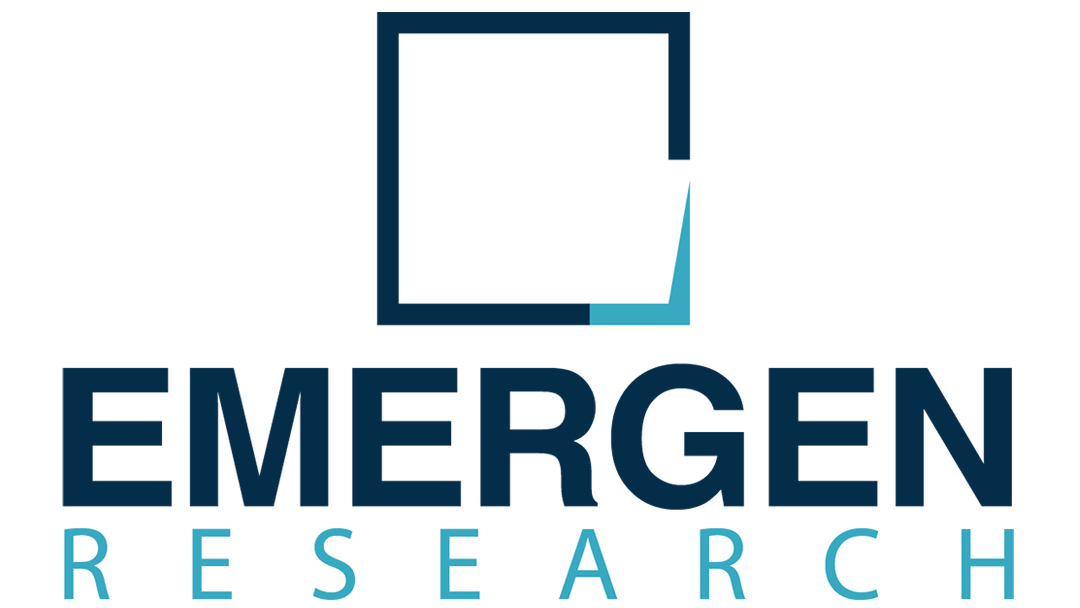 The Global Cobots Market is forecasted to grow at a rate of 38.5% from USD 680.3 Million in 2019 to USD 9,342.8 Million in 2027.
Escalating demand for Cobots in the logistics sector is one of the significant factors influencing the market growth.
The global Cobots Market is expected to reach USD 9342.8 Million by 2027, according to a new report by Emergen Research. Cobots or Collaborative robots are revolutionizing the human-robot interactions in various end-user industries, including automotive manufacturing, electronics, food & beverage, plastics & polymers, furniture & equipment, healthcare, and logistics industries, among others. Cobots help by functioning side-by-side the human workforce, thereby reducing cost, time, and floor space when compared to traditional robots. Cobots find extensive usage in applications that require precision and helps in achieving a faster return on investment (ROI). For instance, the Franka Emika Panda cobot can perform its operations with a precision of 0.1 mm, as well as its does not stray from its activities and will continuously function with the specified constraints such as in case of the task associated screw tightening, Cobots will always accomplish it with the identical pressure and tension ascertaining quality consistency.
In the warehouses, the human workforce doesn't have to stride the routes for goods collections; thus, saving labor and time, along with mitigation of errors. From the customer point of view, it turns out to be faster delivery of goods, whereas, for workers, it results in shifting attention to other crucial responsibilities.
To gain useful market insights, grab a sample copy of this report: https://www.emergenresearch.com/request-sample/65
The COVID-19 pandemic has a huge impact on the global industrial sector, especially the manufacturing sector, with the imposition of the mandatory regulations such as social distancing rules, and restricting the number of people working at a specific location. The firms in the manufacturing sector can overcome such concern by deploying automation in their production facilities and assembly lines. Cobot is a niche solution for automation, offering the most effective, cost-efficient, and flexible way for plants seeking automation to lessen dependence on external factors. During the pandemic, collaborative technology is beneficial in mitigating the significant concern for manufacturers to safeguard the workforce while maintaining their workflow.
The global Cobots market study covers the current COVID-19 scenario that has turned the global business sphere upside down. The coronavirus has resulted in a major economic downturn worldwide, while also adversely impacting the growth of this industrial sector. The pandemic has brought about drastic changes in market conditions. Therefore, the latest report elaborates on the rapidly changing market scenario and conducts preliminary, as well as the future assessment of COVID-19 impact on the market. Moreover, the document contains a broad analysis of prime aspects of the market, with expert opinions on the current market standing and historical data.
Key highlights of the Global Cobots Market report:
The latest report performs an in-depth study of the potential opportunities and risks associated with the global Cobots market, alongside studying the recent innovations and major events.
It offers a conclusive study of the future growth trajectory of the Cobots market and throws light on various market drivers, challenges, and constraints.
A detailed synopsis of the market includes the rapidly changing market dynamics and an accurate prediction of the current, historical, and forecast market size in terms of volume and value
The intensely competitive atmosphere of the global Cobots market detailed in the report stresses on the product offerings and key strategies adopted by the established market players to strengthen their foothold in the industry.
Key participants include FANUC, Aubo Robotics, Universal Robots, Yaskawa, KUKA, Techman Robot, Precise Automation, ABB, Rethink Robotics, and Doosan Robotics, among others.
For Further Inquiry Regarding report, Visit here: https://www.emergenresearch.com/purchase-enquiry/65
Unfolding the prime factors prompting global market growth:
The study offers an in-depth analysis of the product outlook, which depicts the latest production growth trends and profit valuation. It further fragments the global Cobots market into a broad product spectrum.
The study covers essential data related to these products' application landscape, the demand for and market share held by each application type, and their growth rate analysis over the estimated period.
A detailed description of the distribution channels, including distributors, producers, and buyers, is one of the report's key market highlights.
The latest report presents the vital indicators of market growth, including an effective value chain analysis, Porter's Five Forces Analysis, and CAGR growth over the forecast period. The significant data and information gathered by our analysts are likely to help readers have a clear comprehension of the qualitative and quantitative growth parameters of the global Cobots market.
The global Cobots market report estimates revenue growth on global, regional, and country levels, depicting the industry trends from 2020 to 2027 in each segment and sub-segment of the market. However, the global market is fragmented on the basis of region, product type, and application.
Payload Capacity Outlook (Revenue, USD Billion; 2017-2027)

Less than 5 Kg
5 Kg to 10 Kg
Above 10 Kg
Application Outlook (Revenue, USD Billion; 2017-2027)

Handling
Assembling & Disassembling
Dispensing
Welding & Soldering
Processing
Others

End Users Outlook (Revenue, USD Billion; 2017-2027)

Automotive
Electronics
Plastics & Polymers
Furniture & Equipment
Metals & Machining
Food & Beverages
Healthcare
Others
To identify the key trends in the industry, click on the link below: https://www.emergenresearch.com/industry-report/Cobots-market
The market in the European region contributed to the largest market share in 2019 and is likely to grow at a rate of 37.2% in the forecast period. The market dominance of Europe is owing to the growth of various end-user industries in the region, such as automotive, logistics, and healthcare, among others. Further, better and effective optimization in the manufacturing sector due to workplace automation is another significant trend driving the market demand in the region.
Regional Outlook (Revenue, USD Billion; 2017-2027)
North America
U.S.
Canada
Germany
UK
France
BENELUX
Rest of Europe
China
Japan
South Korea
Rest of APAC
Brazil
Rest of LATAM
Saudi Arabia
UAE
Rest of MEA
Global Cobots Market Report – Table of Contents:
Chapter 1. Methodology & Sources
1.1. Market Definition
1.2. Research Scope
1.3. Methodology
1.4. Research Sources
1.4.1. Primary
1.4.2. Secondary
1.4.3. Paid Sources
1.5. Market Estimation Technique
Chapter 2. Executive Summary
2.1. Summary Snapshot, 2019-2027
Chapter 3. Key Insights
Chapter 4. Cobots Market Segmentation & Impact Analysis
4.1. Cobots Market Material Segmentation Analysis
4.2. Industrial Outlook
4.2.1. Market indicators analysis
4.2.2. Market drivers analysis
4.2.2.1. Escalating demand for Cobots in the logistics sector
4.2.2.2. Growing investment in automation in end-user industries
4.2.2.3. Growing demand for Cobots in the wake of COVID-19 pandemic
4.2.2.4. Higher return on investment (ROI)
4.2.2.5. Advent of industry 4.0
4.2.3. Market restraints analysis
4.2.3.1. Cost-prohibitive capital requirement
4.3. Technological Insights
4.4. Regulatory Framework
4.5. Porter's Five Forces Analysis
4.6. Competitive Metric Space Analysis
4.7. Price trend Analysis
4.8. Covid-19 Impact Analysis
Chapter 5. Cobots Market By Payload Capacity Insights & Trends, Revenue (USD Million)
5.1. Payload Capacity Dynamics & Market Share, 2019 & 2027
5.1.1. Less than 5 Kg
5.1.2. 5 Kg to 10 Kg
5.1.3. Above 10 Kg
Chapter 6. Cobots Market By Application Insights & Trends Revenue (USD Million)
6.1. Application Dynamics & Market Share, 2019 & 2027
6.1.1. Handling
6.1.2. Assembling & Disassembling
6.1.3. Dispensing
6.1.4. Welding & Soldering
6.1.5. Processing
6.1.6. Others
Chapter 7. Cobots Market By End-Users Insights & Trends Revenue (USD Million)
7.1. End-Users Dynamics & Market Share, 2019 & 2027
7.1.1. Automotive
7.1.2. Electronics
7.1.3. Plastics & Polymers
7.1.4. Furniture & Equipment
7.1.5. Metals & Machining
7.1.6. Food & Beverages
7.1.7. Healthcare
7.1.8. Others
To be continue..!
Request customization of the report: https://www.emergenresearch.com/request-for-customization/65
Thank you for reading our report. If you have any requests for customization of the latest report, kindly get in touch with us. Our team will assist you and ensure the report is designed as per your requirements.
About Us:
At Emergen Research, we believe in advancing with technology. We are a growing market research and strategy consulting company with an exhaustive knowledge base of cutting-edge and potentially market-disrupting technologies that are predicted to become more prevalent in the coming decade.
Media Contact
Company Name: Emergen Research
Contact Person: Eric Lee
Email: Send Email
Phone: +1 (604) 757-9756
Address:14671 110 Avenue Surrey, British Columbia, V3R2A9
City: Surrey
State: British Columbia
Country: Canada
Website: https://www.emergenresearch.com/industry-report/cobots-market